MEXICO Distributor
Contact person:Sebastián Cocca
Tel: +86 579 89100063
Email: info@tourfellamexico.com
www.facebook.com/tourfellamexico
www.tourfellamexico.com
Chile agent
Contact person: Humberto Valdes.
Web site : www.dosruedas.cl
Email : dosruedas@dosruedas.cl
Tel: +86 579 89100063
ZONGSHEN RX3 Pannier Case
(Hits:)
Origin
Author
Add Time2015-08-21
Tourfella is professional manufacturer of pannier case, pannier rack, top case, top rack, crash bar and motorcycle accessories more than 9 years.
All Tourfella pannier case adopt 2mm+3mm aluminum plate which ensure the hi-strength of its case. All Tourfella pannier rack or crash bar adopt 18 or 25 * 2mm stainless tube which guarantee hi-strength of its rack. All Tourfella toprack adopt 2.7mm stainless plate with laser cutting and two function: Luggage rack and topcase mounting rack.
Each Tourfella product is fully tested to extreme and proven by thousands of adv. riders. Tourfella is regarded as the most robust and most waterproof pannier case in Asia.
Tourfella made 99% spare parts by ourselves. So we have strong advantage in R & D and OEM/ODM ability .
Zongshen motor is one of the core subsidiaries of Zongshen Industrial Group. It includes two-wheeler & electric bike division, injection plant, welding plant, painting factory, South China motorcycle division and R&D center. The company has assets of over RMB 1.18 billion, more than 2,800 employees, and has the annual output of 3 million motorcycles, E-bikes and three wheelers and more than 7 million pieces of key & important components.
Why Zongshen select us as their pannier case supplier after strict test and compare.
We just spend one month to develop whole pannier case and mounting system according to their RX3. After more than 20000km strict test by Zongshen , they are happy with our products and start to use it. Now RX3 install our pannier case and exported to many countries and help more and more adv. Riders to start their exciting adventure tour. We are happy to see Tourfella products help more and more motorcycle riders.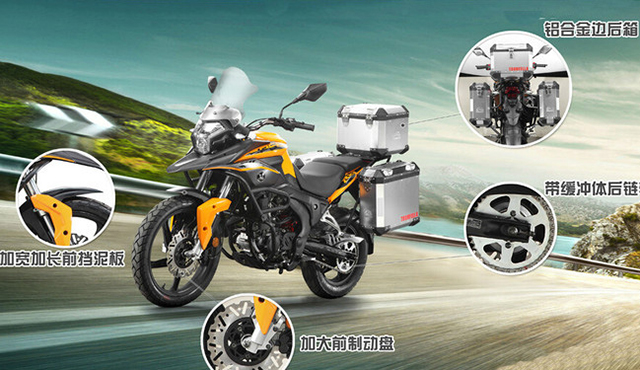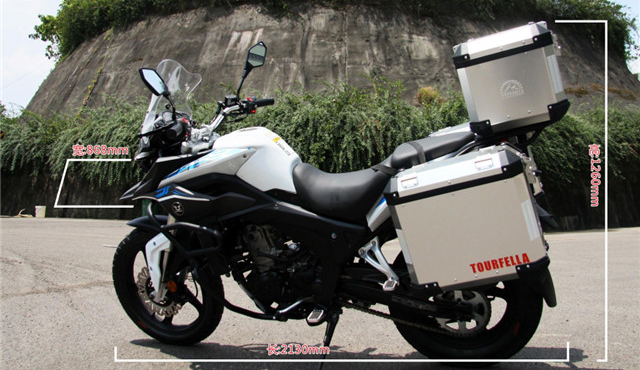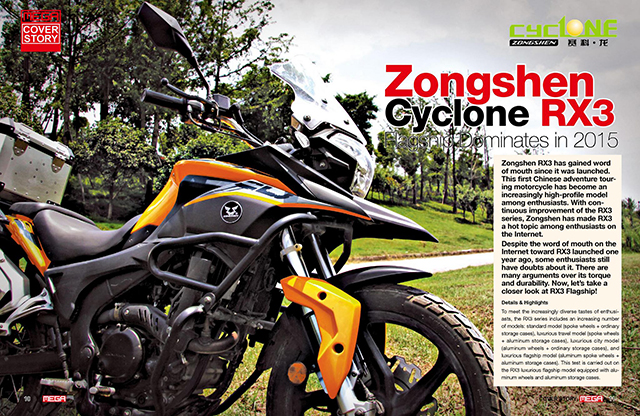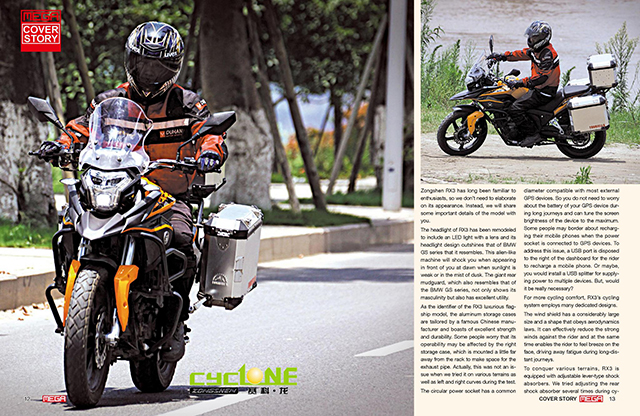 Congratulations for Zongshen RX3 with Tourfella Pannier Case Across United States.

Tourfella Start An Exciting Tour for you. !